Anna Yatskevich, Cobalt Net designer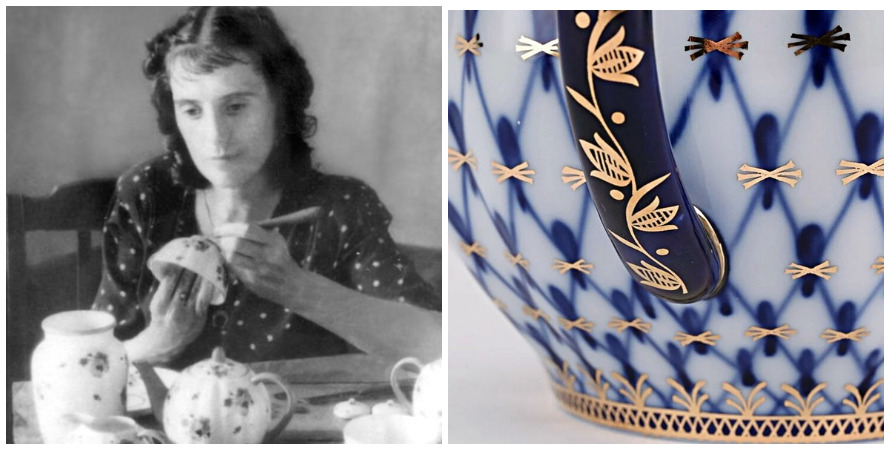 6 October, 2020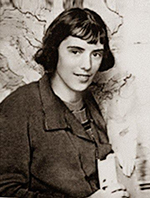 Anna Adamovna Yatskevich (1904-1952), the "Cobalt Net" pattern designer, was born July 31, 1904. In her autobiography she told that she was born in Leningrad (now Saint-Petersburg), at the white-collar worker's family.
In 1925 she entered the State Art and Industry College, graduated it in 1930 with the qualification of the "artist on porcelain".
On January 15, 1932 Anna started her work at the Lomonosov State Porcelain Factory and worked there for 20 years - until her death on May 13, 1952.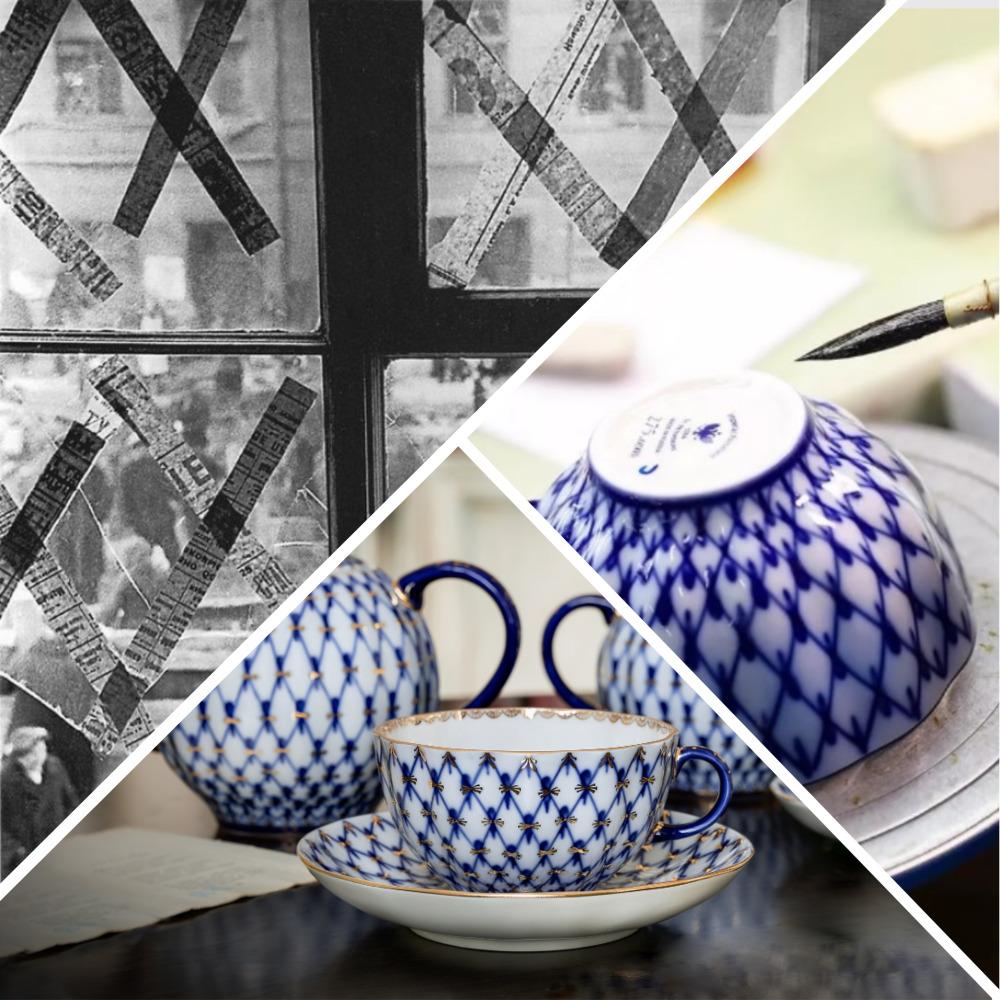 Probably, developing the "Cobalt net" Yatskevich did not even suspect that she was developing not only a painting; she designed a set, which has become the face of the Lomonosov Porcelain Factory for many years ahead. On 31st July, the Lomonosov Porcelain Factory celebrated the 50th anniversary of its famous set timing this holiday to the birthday of Anna Adamovna Yatskevich - the "Cobalt net" designer.
Classical pattern "Cobalt net" was born not at once. The pattern resounds with the delicate decorations from 18th century porcelain, specifically the Empress Elizabeth's Own Service. The original gold net had tiny rose flowers painted at the intersections. The modern interpretation is no less attractive, and includes elements of 22-carat gold. The unique Cobalt Net against milk-white porcelain is recognized the world over as the hallmark pattern of the Imperial Porcelain Factory. But born in Leningrad, she spent the entire siege (8 September 1941 -27 January 1944) in her hometown. And the entire siege was working on his favorite Lomonosov factory. Taped crosswise windows of Leningrad houses in a siege period once attracted Anna Adamovna's attention. Whether the spotlight once in a special lighted them, or evening sun, but geometric pattern suddenly seemed beautiful to Anna, it inspired her and she came up this beautiful pattern.
As it often happens in life, the author did not live to see the well-deserved recognition of her remarkable work. Anna Adamovna died on May 13, 1952, she was only 48 years old and her health was undermined during the siege of Leningrad. But this talented artist will always stay in the memory of people because of her masterpiece.
We invite you to enjoy the beauty of this wonderful Cobalt Net Pattern!