Nina Slavina Collection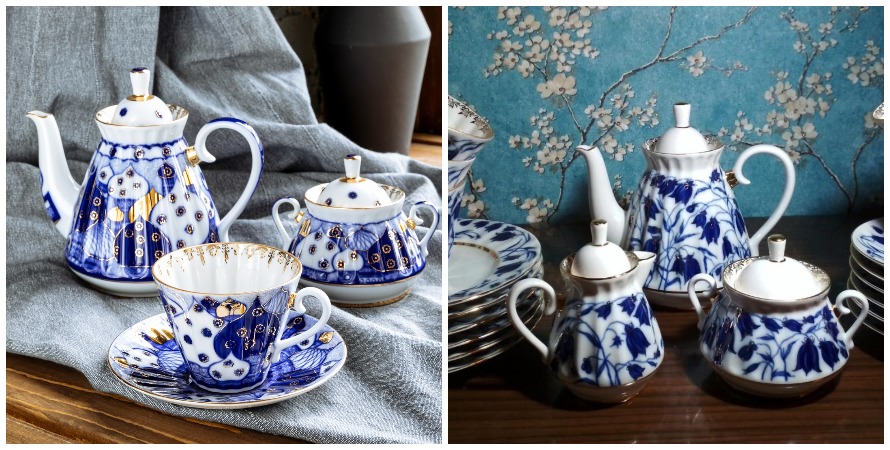 4 June, 2021
Nina Pavlovna Slavina (1928—2000)
Nina Slavina's name is well known to connoisseurs of Russian porcelain. During her long artistic life, she created hundreds of wonderful works that have become recognized classics of decorative art. Many of them today are still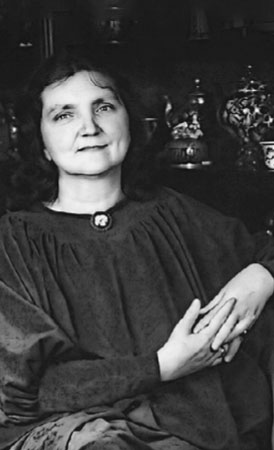 produced at the Lomonosov Imperial Porcelain Factory, enjoying the well­deserved love of several generations of customers.
Nina Pavlovna Slavina was born in 1928, in a family of hereditary porcelain artists – her grandfather, Mikhail Pescherov, was a leading painter of the Imperial Porcelain Factory, which was renamed into the State Porcelain Factory after the October Revolution. Her father and mother also worked there. Since childhood, she was surrounded by a special environment of porcelain manufacture: she often visited the factory, regularly saw her parents at work, and from an early age she devoted all her free time to drawing.
In 1946, Nina Slavina entered the Leningrad Vera Mukhina Higher School of Art and Design. She studied with great enthusiasm, despite the difficult conditions of post­war life. "Even though we draw on wrapping paper, even though in the first years we spent half of the class hours clearing the school premises, we studied with joy, and every minute we appreciated the great opportunity to live and learn in peacetime," the artist recalled.
In 1954, immediately after graduating from the school, Nina Slavina was invited to the State Porcelain Factory named after M. V. Lomonosov. The young artist began to experiment in various techniques – overglaze and underglaze painting, and later – mechanized painting. In the process of work, she discovered a number of effects, exploring all the possibilities of silkscreen printing in order to most accurately reproduce the most sophisticated originals in mass production.
The work on shape was a significant part of Nina Slavina's work. She created lots of services, vases, decorative items unusual for their time, combining a rationalistic composition and rich imagery.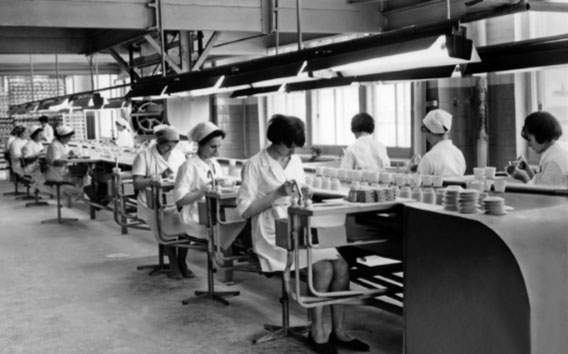 From 1978 to 1985, Nina Slavina was the Chief Artist of the Leningrad Porcelain Factory, being responsible for the enterprise's artistic development strategy.
For the "White Flower" and "Impromptu. Spring" sets Nina Slavina was awarded the Silver Medal of the Academy of Arts of the USSR. In 1981, the artist was awarded the title of Honored Artist of the RSFSR, in 1995 – Academician of the Russian Academy of Arts.
She actively participated in exhibitions of the leading USSR museums, repeatedly represented the Leningrad Porcelain Factory at international exhibitions. Belgium, Turkey, Germany, Poland, Italy – this is just an incomplete list of countries where her works were exhibited, enjoying continued success.
Nina Slavina devoted almost half a century to working with porcelain, creating numerous works, many of which today are the pride of museum and private collections. Nina Slavina's works are stored in the State Hermitage Museum, the State Russian Museum, the Kuskovo Memorial Estate, as well as other museums and private collections in Russia and abroad.
Click on the picture to see more masterpieces made by Nina Slavina