How to take care of porcelain items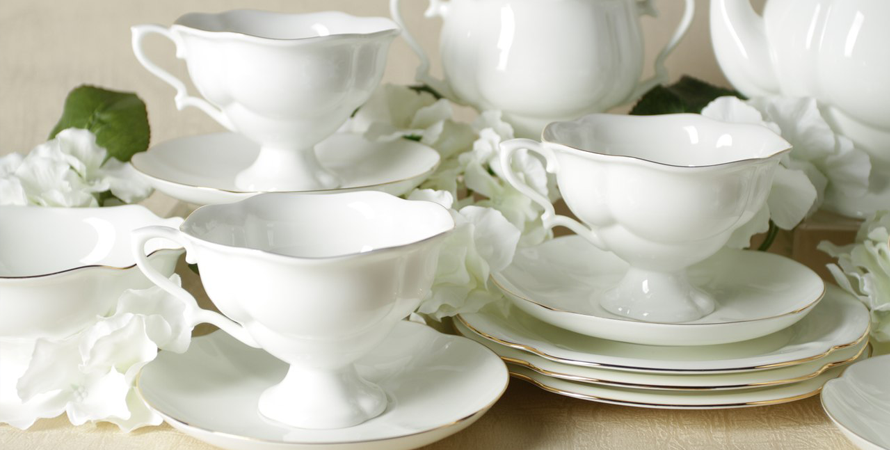 7 November, 2022
Proper care of porcelain products is a guarantee that snow-white fine items will retain their appearance for many years. Eco-friendly material is a type of ceramic that is fired at ultra-high temperatures. If you treat objects with care, refuse aggressive detergents, abrasive brushes, they will delight you with brilliance for decades.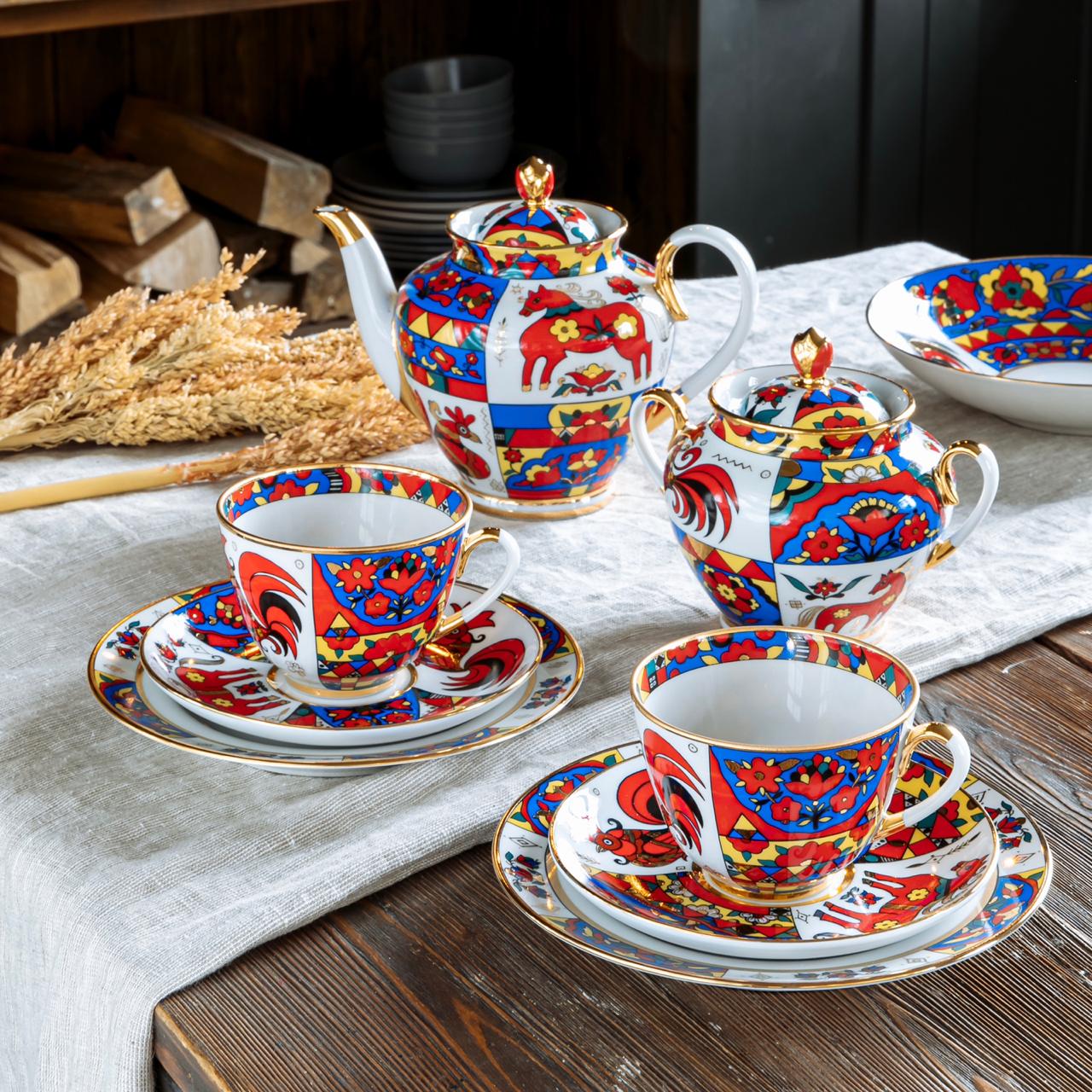 How is porcelain cleaned?
Porcelain care requires compliance with the following rules:
• Tooth powder, baby soap - alternative detergents that will ideally and carefully remove dirt.
• Stubborn stains - Porcelain items can be washed by adding a few drops of ammonia to warm water. To cope with stains, a disk abundantly moistened with hydrogen peroxide will help. It is necessary to gently wipe the product with it several times.
• No chemical detergents - shine may disappear, stains, indelible stains may appear.
• Fabric - Porcelain should not be treated with abrasive brushes, hard metal sponges, hard foam rubber erasers. It is acceptable to use a brush for washing baby bottles.
• Impact of water - you can not leave sets, figurines, dishes in water for a long time. There is a risk of cracking the enamel. Food leftovers should not be allowed to dry out as they will be difficult to remove.
Washed porcelain items must be thoroughly dried. The rule is ignored - ugly stains, traces of streaks will appear. A soft cloth will do, you need to wipe the plates, teapots until the moisture is completely absorbed. As soon as a bright shine appeared, the task was completed successfully. Antique items with complex decor and stucco should not be washed. It is enough to brush off the dust with a soft brush.
What can not be done with porcelain products?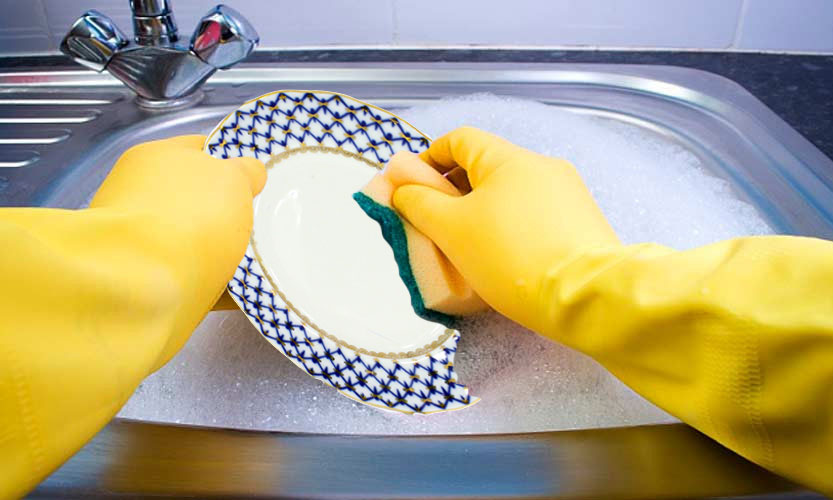 Cups with saucers, toilet boxes, teapots, sugar bowls should not be rubbed with hard abrasive brushes. Regular exposure to natural material will provoke the appearance of small cracks, scratches, dark cobwebs. How to clean porcelain products correctly:
• use a soft cloth;
• discs with pile;
• soft brushes.
Movement on the surface should not be sharp, a wet cup, a plate can slip out, break, chips will appear. Do not wash purchased cutlery under a strong jet, hanging high above the sink. Water should be warm or cool.
Procedure:
• at the bottom of a plastic container covered with a towel, you need to put cups, saucers, souvenirs, figurines;
• pour some water so that it covers the items by 1/3;
• alternately clean from contaminants;
• if there are handles, a thin spout of the teapot, stucco - you can only hold the body, and not the protruding parts.
How porcelain is cleaned to remove stains - tartaric acid will become an alternative to ammonia.
Immediately after washing, you can not lay out the plates one on top of the other, it will be difficult to get rid of stains. This also applies to large dishes, decorative panels.
Can porcelain be washed in a dishwasher?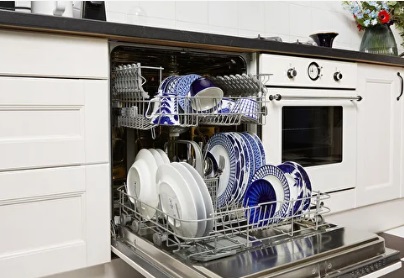 It is not recommended to load fragile items into the dishwasher. The material may not withstand the full cycle, cracks, scratches will appear, aggressive chemistry will damage the glaze.
If you decide to wash porcelain in a typewriter, you must strictly follow the rules:
The choice of the cycle is special soft, short.
Temperature - can not exceed 60 C0/140F0
Preparation - before immersing in the machine, you need to carefully remove the remnants of food. This is important, the less abrasive grains remain, the higher the chance that scratches will not appear.
Loading - porcelain items should be placed far from the body of the unit, from each other. The slightest contact during washing can lead to cracks and chips.
Cleansing compositions - based on natural ingredients, without aggressive chemicals.
After the end of the cycle, do not leave items in the machine for a long time, they must be immediately removed, rubbed until they shine.
Proper care of porcelain
Exquisite porcelain does not tolerate careless handling. You should not test it for resistance to temperatures, put it in microwave ovens, ovens. Ceramics will cope with heat, but low-quality products can crack.
Care rules:
• Do not wash porcelain with boiling water.
• Do not work with hard brushes.
• Do not soak in detergent formulations.
• You can restore whiteness, remove persistent stains with turpentine, tartaric acid, ammonia.
• Coffee stains can be easily removed with a concentrated solution of salt and water, table vinegar.
• Do not stack items in a slide - if there is not enough space, isolate each plate, saucer, cup from others with a soft cloth.
Porcelain items are luxurious items that will add to any collection, turn into a family treasure or a great gift. So that souvenirs and other products do not lose their appearance, take care of them properly.