Payments
We accept the following ways of payment:
1. Paypal.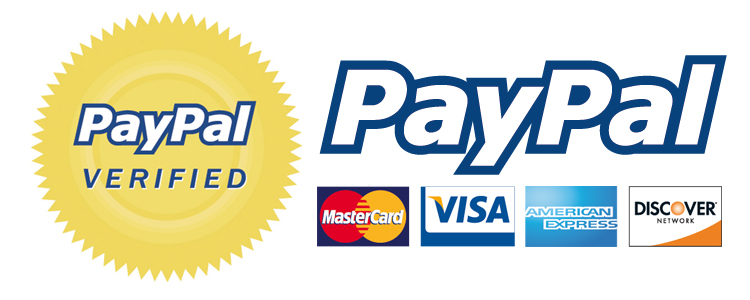 If you choose Paypal payment, we will send you a PayPal email address for making the payment. We do not receive your login and password information, the payment is processed at Paypal web site.

2. Bank Cards.

You can pay by your bank card using IntellectMoney system:

VISA International, MasterCard Worldwide, American Express, JCB and UnionPay



IntellectMoney is a universal payment system who creates secure payment environment for e-commerce customers. It is similar to such famous payment systems as Payoneer, 2checkout, AliPay, PayPal and others.

IntellectMoney is:

Secure.

Complete online payment security and successful operation since 2009 (compliance with the highest PCI DSS standard, verified annually).

Fast.

It will take you 1 minute to complete your payment.

Easy.

You will be redirected to the payment page during checkout or you can pay later using the link sent to your email. Please, check you Spam folder if you do not find an email from IntellectMoney or contact us and we will resend you a message.

Reliably.

More than 1,500,000 system users, such as Internet store owners, banks, instant payment operators and other financial organizations.

Quick return. If you change your mind before the order is shipped or something is wrong with the order, the system easily returns you money back, just contact us and read the information about

RETURNS AND REFUNDS

below.

⬇️




RETURNS AND REFUNDS
If you buy something from us and don't like it or don't want it, just take a picture within seven days of receiving it and let us know the problem and we will take handle it. Either a refund or a return or an exchange. Write us at global@lomonosov-porcelain.com
If you received the item and its broken we will send a new one or refund you.
If you received it and its not as described or pictured we will refund or replace at no charge. Including the postage back to us for the item.
If you received it and you don't want it, we can refund you as soon as the item reaches our warehouse, put it in the same box it came in and insure and send back to us with a tracking number.
If you paid with PayPal, you will receive refund to your PayPal account. If you paid with Bank Card, you will receive refunded money to your Bank Card.
If the item from your paid order is out of stock, you may choose any item for the same price or ask for refund.
Sometimes we can not answer you phone call, but you may email us 24/7 and we will be happy to answer all your questions! Please, contact us!
About our company:
Taxpayer Identification Number/ИНН 780431320326
Address/Адрес: 195299, г.Санкт-Петербург, Гражданский пр-кт, дом 117, к.1, кв 451


RU Phone: +7 921 9358034
US Phone: +1 971 7576073
Email: global@lomonosov-porcelain.com